Let The festivities begin! Live music on Saturdays and Sundays 2pm to 6pm. Ice cold beer , cocktails, and wine served with a full menu of tasty treats. Enjoy sitting by the fireplace or bonfire on cool nights while enjoying spectacular sunsets.

Are you having a special get together such as a wedding, birthday party or office party? Why not have it here!
We are open St. Patrick's Day to mid November. Our hours are noon to about 9pm during peak season.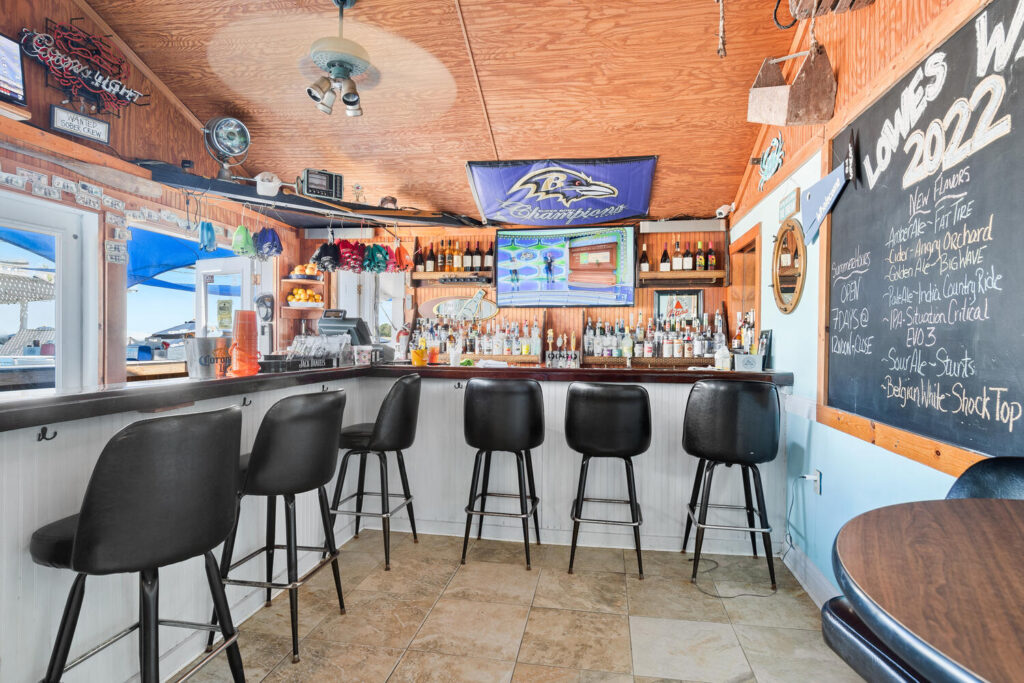 Fun Activities
Volleyball ** Cornhole ** Ring-Toss
"As all good Chesapeakers know, it doesn't take much for adults to have a great day at the beach. The basic equation: sun + good company = fun. Of course, you can always dial it up a notch by adding some additional adult-friendly factors: a cold drink (or two) in your hands, good food in your belly, music in your ears, and some up-close water views.
One place where you can get all this and more? Lowes Wharf Marina Inn."